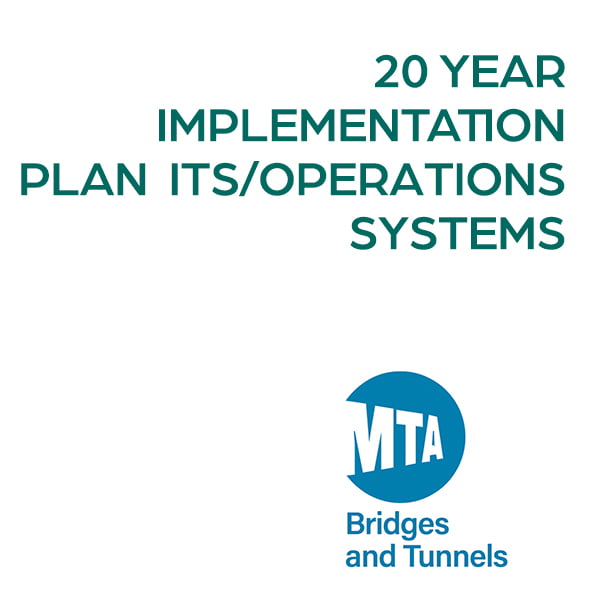 20 Year Implementation Plan IT/Operations Systems

MTA Bridges & Tunnels

Project Prime: HDR
Project Location: New York, NY
Project Objective:
To develop a 20-year ITS Implementation Plan, from year 2020 to 2039, that considers future innovations in electric, connected and automated vehicles.
Project Services:

Developed goals and objectives to serve as the basis for evaluating capital projects
Reviewed the ITS Capital Programs of NYC regional agencies
Conducted meetings with NYC regional agencies to assess opportunities for region-wide coordination
Developed cost estimates for the projects included in each 5-year capital program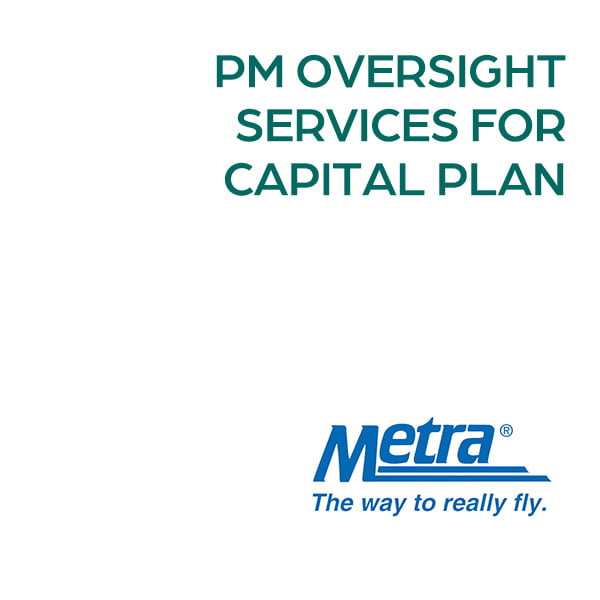 PM Oversight Services for Capital Plan
Metra
Project Prime: WSP USA
Project Location: Chicago, IL
Project Objective:
To provide Program Management Oversight services for Metra's 5-year Capital Program including the development of criteria and processes for investment prioritization and the application of the criteria to the capital project list.
Project Services:
Development of Capital Program Project Request Tool for active and proposed projects
Creation of improved project database based on output of Project Request Tool
Capital project prioritization, leveraging updated information from the improved project database
Systems engineering and project management support for signaling projects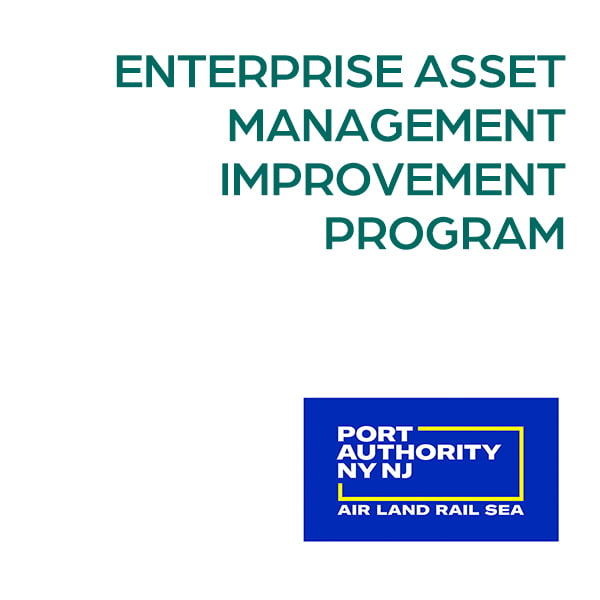 Enterprise Asset Management Improvement Program
Port Authority of New York and New Jersey
Project Prime: WSP USA
Project Location: Various facilities in NY and NJ
Project Objective:
Design of an EAM Improvement Program to support the introduction of best practices and implementation of a Maximo-based EAM system for Ports, Aviation and Tunnels Bridges and Terminals. Currently supporting governance and various implementation projects.
Business process mapping
AM Improvement Plan and roadmap
Business requirements
Gap analysis
Standardized asset inventory structures
Standardized business processes
Data migration
EAM PMO staffing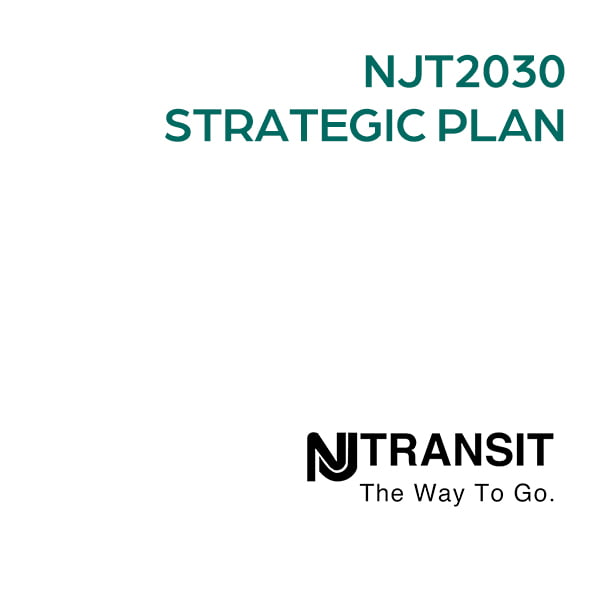 NJT2030 Strategic Plan

NJ Transit
Project Prime: McKinsey and Company
Project Location: Newark, NJ
Project Objective:
Implementation of recommendations included in a Comprehensive Strategic, Financial and Operational Assessment commissioned by NJ Governor Phil Murphy.
Project Services:
Strategic plan and roadmap
Strategic plan trainings and workshops
Comprehensive sssessment of IT organization and budget
Application technology rationalization
Technology roadmap