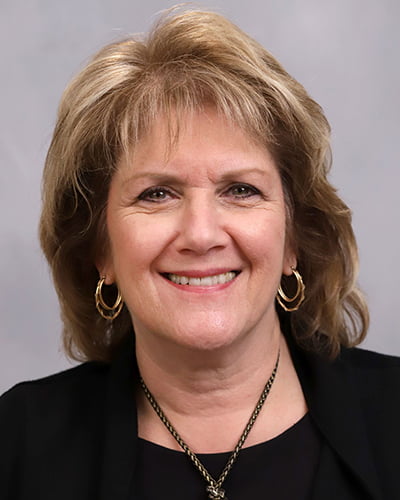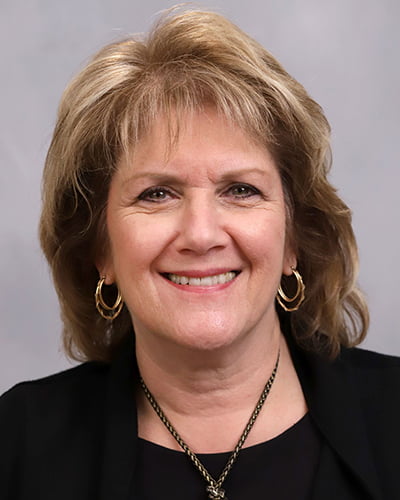 Marcia S. Shapiro is the founder and President of Marine Tiger Technologies, bringing over 20 years of experience in asset management. She began her career as a public administrator working for the City of Paterson, NJ, where she spearheaded the transition from paper to computer-based systems for managing city operations. After leaving the public sector, Marcia joined Computran Systems where she managed the delivery of traffic control systems and ITS projects across the US. Her career in public transit began in 1998 when she joined Spear Technologies, to lead the implementation of a CMMS (computerized maintenance management system) for MTA NYCT Department of Subways. In 2010, after several years with CH2M Hill (now Jacobs), Marcia founded Marine Tiger Technologies to provide technology and business consulting services to transportation agencies.
She has supported the design and implementation of asset management programs at large, complex transit agencies, including NY MTA, the Port Authority of New York and New Jersey, Amtrak, MBTA and Metra.  Most recently, Marcia has worked on developing NJT2030, NJ TRANSIT's Strategic Plan and SEPTA Forward, Strategic Plan-2026.   Marcia has served as a presenter at national conferences, including APTA, WTS, and ThinkTransit, and served an instructor for the National Transit Institute's "Introduction to Transit Asset Management" course.   She has been a member of WTS for 25 years and was president of the Greater New York Chapter of WTS in 2010-2011.  Marcia has a BA with Honors from the University of Connecticut and a Master of Public Administration from Rutgers University.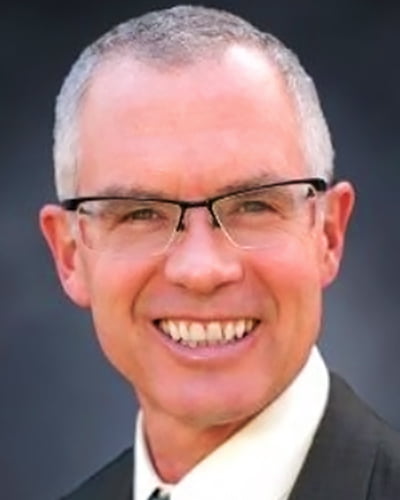 Sean Kennedy
Chief Operating Officer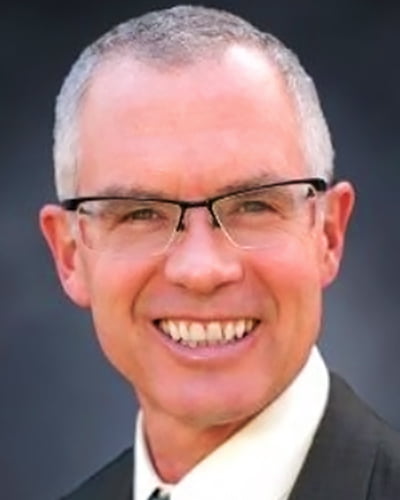 Sean Kennedy serves as Chief Operating Officer at Marine Tiger Technologies. He brings more than 35 years of experience defining, designing, and implementing multimillion-dollar technology projects for transit and transportation.  His career has included leadership roles at Amtrak, Spear Technologies, and Ross & Baruzzini.
Sean has led cross-departmental and cross disciplinary teams, ranging upwards of 100 members, and has served clients as a subject matter expert in asset management, regulatory oversight and compliance, safety systems, software development, systems engineering, communications systems design and deployment, independent verification and validation, and system commissioning.  His industry experience includes international rail/transit, public safety, communications, and electric power generation and distribution. Sean holds a BS in Computer Science from Indiana University of Pennsylvania and is a certified Project Management Professional (PMP) through the Project Management Institute.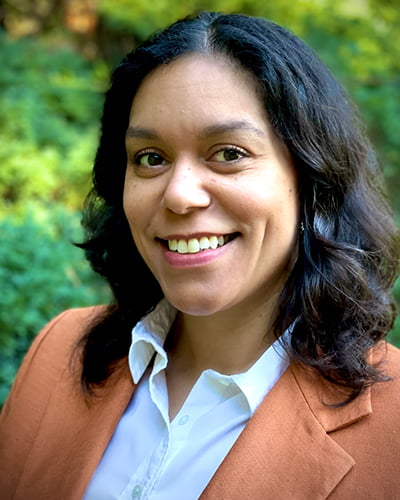 Aisha Anders
VP of Strategic Growth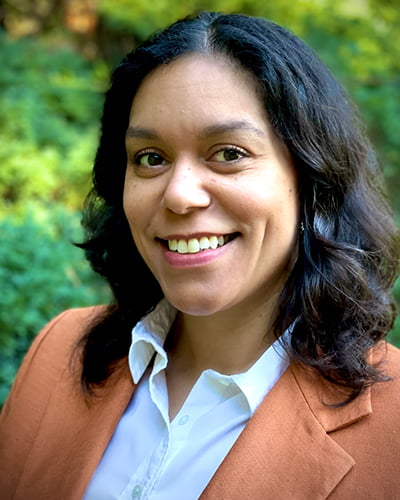 Aisha Anders serves as Vice President of Strategic Growth for Marine Tiger Technologies, bringing nearly 20 years of experience developing and delivering communication, organizational change management, and strategic marketing programs to achieve business goals within the transit and transportation sectors. 
Aisha's ability to establish and nurture relationships across an organization has enabled her to develop and implement new business initiatives across asset management, quality management and strategic planning programs. She has worked with some of the largest transit properties and innovative transportation departments in the U.S., including the Massachusetts Bay Transportation Authority, Maryland Transit Administration, Washington Metropolitan Area Transit Authority, the Colorado and Virginia departments of transportation, and the Volpe National Transportation Systems Center.
Aisha holds a BA in Political Science from the University of Washington and is a Prosci-certified change management practitioner.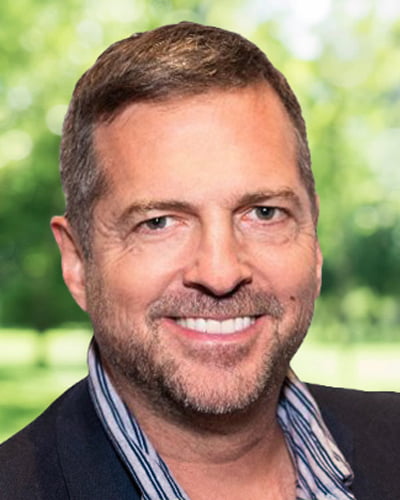 Michael Jelen
Vice President of Delivery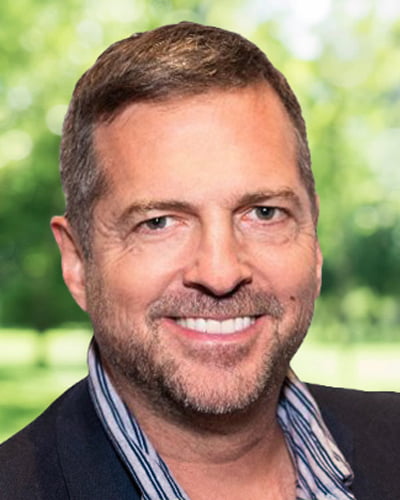 Michael Jelen serves as Vice President of Delivery at Marine Tiger Technologies, bringing more than 30 years of leadership experience in major capital programs and projects. A licensed professional engineer and fellow of the American Society of Civil Engineers, Mike has held positions of leadership in both government and industry. Beginning his career with the Illinois Department of Transportation's (IDOT) three-year Development and Training Engineer's Program, Mike subsequently served as maintenance program manager for IDOT in the Chicago area, and a team leader for the Virginia Department of Transportation. For DC Department of Transportation, Mike delivered the first 60 miles of bike lanes, over $100M of complete streets and public realm projects, and the initial operating segment of the Streetcar. In 2018, the DC Mayor appointed Mike as Chief Project Delivery Officer for the DC Department of General Services' $2BB facilities capital program.
In industry, Mike has held Senior Vice President positions with AECOM Technical Services and WSP USA, including responsibilities for large portfolios of major program management business at both companies. Mike is a former President of the American Council of Engineering Companies of Metropolitan Washington, and he served on the Steering Committee of the National Complete Streets Coalition from 2013-2022. Mike has a BSc in Civil Engineering from the University of Illinois at Urbana-Champaign, and graduate certificates in Leadership from the University of California at Los Angeles and the US Army Command and General Staff College.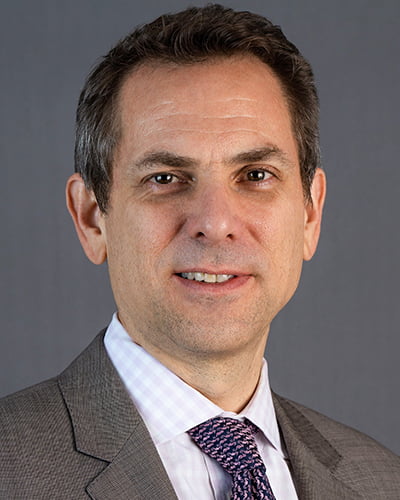 Brian Stein
Director of Operations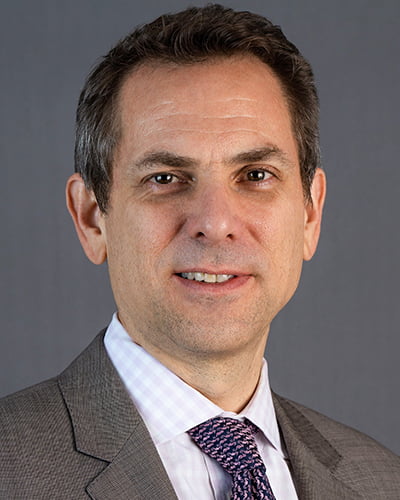 Brian Stein serves as Director of Operations at Marine Tiger Technologies. He brings over 25 years of experience in Project Management and Business Development in the public transportation Industry. His public transportation career includes leadership roles at Intueor Consulting, Jacobs/CH2M, Accenture, Giesecke & Devrient America and Scheidt & Bachmann USA, Inc, coupled with 10 years of hardware and software engineering experience. Over these 25 years, he has developed a subject matter expertise in defining and implementing Automated Payment and Fare Collection Systems for the public transportation Industry, including mobile and payment technologies.
Brian holds a Bachelor of Science in Electrical Engineering from Northeastern University and a Master of Business Administration from Northeastern University's High-Tech MBA program.
Brian is a member of various APTA committees, including Fare Collection Systems Committee, Research & Technology, and Mobility Management as well as an active member in the Secure Technology Alliance.  Brian is past co-Chair of the Women's Transportation Seminar's Greater New York Chapter's Business Diversity Committee and the 2022 recipient of the WTS-GNYC's Honorable Ray LaHood Award.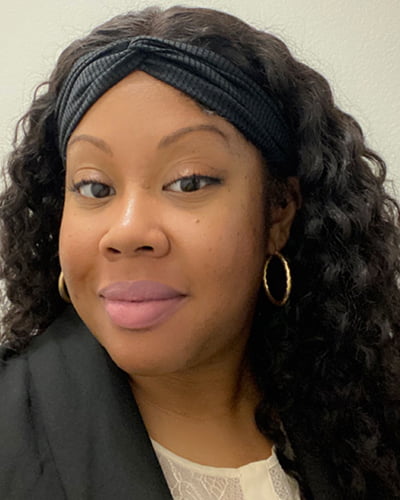 Shandira Barton
Business Analyst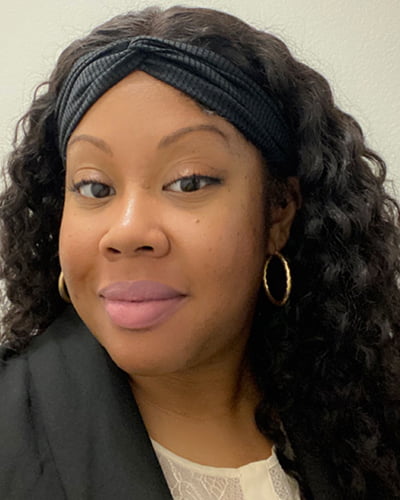 Shandira Barton is a Business Analyst with 10 years of experience working for the largest transit agency in the U.S. – New York Metropolitan Transit Authority. She offers a diverse portfolio of experience ranging from enterprise asset management, supply chain logistics and diversity, equity and inclusion (DEI). Shandira's skills complement her varied subject matter experience, as she is adept at supporting all aspects of improvement – people, process, technology and data. This includes business process documentation and improvement, cross-functional stakeholder engagement, test case development and execution, and development and delivery of training in support of technology implementations. Shandira earned a M.S. in Information Systems focused on data analytics from CUNY Baruch and a B.S. in Management Information Systems from SUNY College at Old Westbury in New York.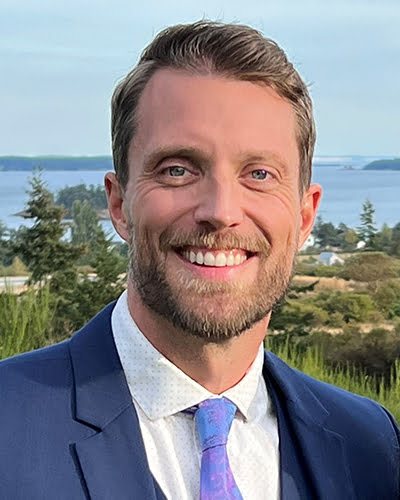 Brian Benton
Management Consultant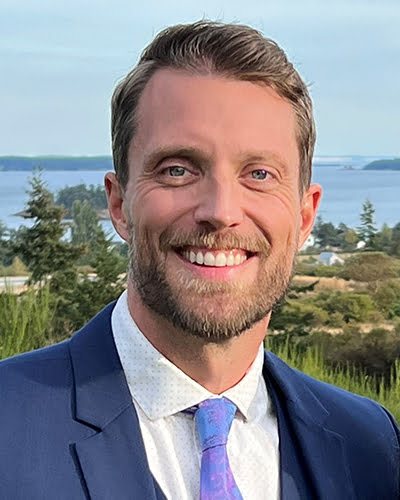 Brian Benton is a management consultant with Marine Tiger bringing more than 18 years of experience leading business and technology improvement projects. Brian has a proven track record of orchestrating business-enablement campaigns, improving processes, and managing business transformation initiatives across a broad range of industries and functions, including technology, energy, aerospace, healthcare, and pharmaceuticals. Brian's application of thorough requirements definition, focused project management, quality communication, industry experience, and a genuine interest in client success helps him to champion client engagements and remove the burden of effort from their resources.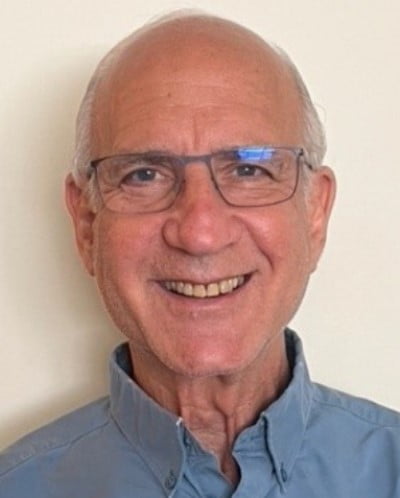 Robert (Bob) Brownstein
Strategic Advisor
Robert (Bob) Brownstein serves as a Senior Advisor to Marine Tiger Technologies, leveraging his expertise of a 50-year career in public transportation in both the public and private sector. During his career Bob has led some of the transit industry's most iconic projects and brings to our team a deep understanding of program management, procurement, and alternative project delivery.

Bob spent the first twenty years of his career at NJ TRANSIT where he served as the Senior Director of Procurement for NJ TRANSIT Bus.  Furthermore, Bob has served in leadership positions at several large international engineering companies where he assisted transit agencies with complex, time sensitive and highly visible procurements, serving as program manager for several multibillion-dollar transportation projects. Most recently Bob was Bus Technical Lead for AECOM's Automated Bus Consortium project. Bob has also held numerous leadership positions over the years in the transportation industry including the American Public Transportation Association, Transportation Research Board, and Transit Development Corporation.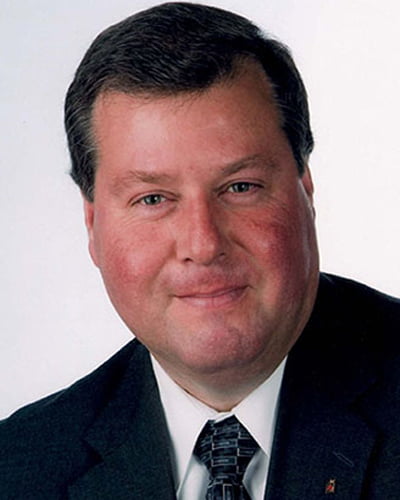 Vincent Frisina, P.E.
Principal Consultant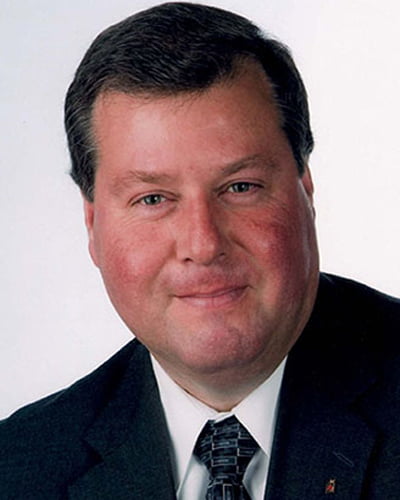 Vincent Frisina is a Principal Consultant at Marine Tiger Technologies with over 40 years' experience in civil and environmental engineering. His experience includes the supervision and technical performance of Phase I & II environmental site assessments and investigations, remedial action planning, remedial alternatives selection, remedial design and implementation projects and aboveground and underground storage tank management and replacement.
Vincent is Marine Tiger's Technical Lead for the MS4 Industrial and Commercial Stormwater Inspection Program for the NYC Department of Environmental Protection which includes the development of SWPPPs for city-owned facilities, a Green Infrastructure Assessment and a training program for city inspectors on Standard Operating Procedures for inspectors. Vincent has a Bachelor of Civil Engineering and Master of Environmental Engineering from Manhattan College. He is a registered Professional Engineer (PE) in 15 states, including New York, New Jersey and Connecticut.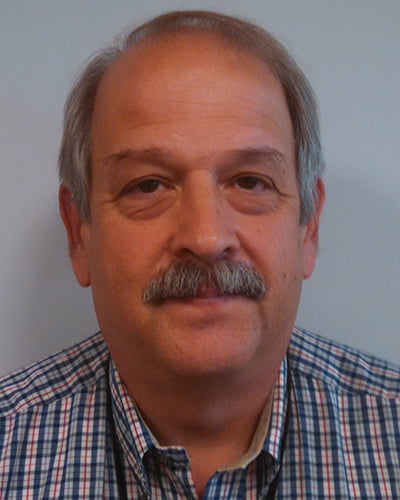 Robert (Bob) Gillig
Senior Business Analyst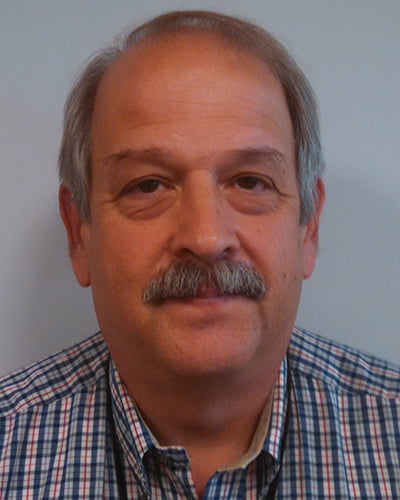 Robert (Bob) Gillig is a Senior Business Analyst at Marine Tiger Technologies. Bob has 14 years of experience at Amtrak, including management of day-to-day operations at maintenance facilities and in operations planning with a focus on business process improvement initiatives and technology deployment.  His expertise includes Maximo EAM software implementation, inventory and supply chain management, budgeting, and capital forecasting.  
Since joining Marine Tiger, Bob has provided asset management advisory services to MTA Maryland, Dallas Area Rapid Transit, Massachusetts Bay Transportation Authority and PATH, the rapid transit system operated by the Port Authority of New York and New Jersey.   Bob has a BS in Accounting from Tiffin University.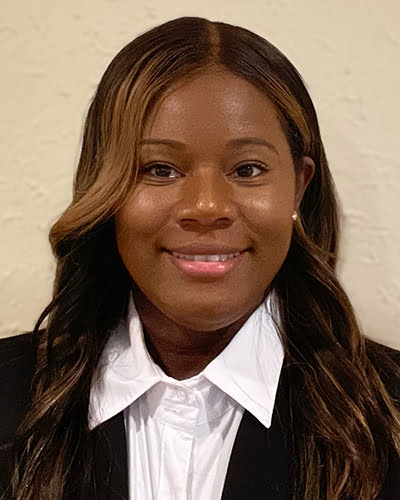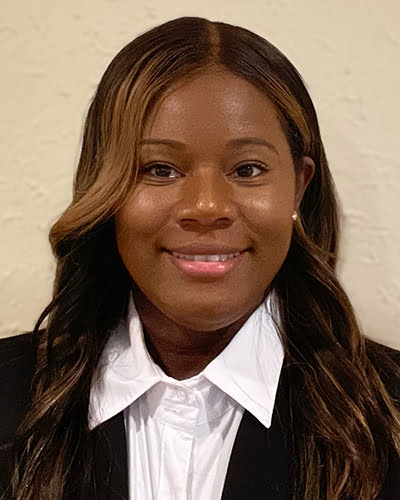 Nikita Griffin is a Consultant at Marine Tiger. She brings nearly a decade of experience in the transportation industry and is well versed in translating business requirements into user friendly software configurations from design concepts to system roll out. She is a subject matter expert in transit asset management, with experience in developing business requirements, data requirements, and test scripts. Prior to joining Marine Tiger, Nikita was an Assistant Transit Management Analyst for the MTA NYCT Department of Subways-Track where she supported the rollout of various inspection projects for the Track Division using the EAM Hexagon (formerly Infor) system. Nikita has a B.S. in computer information systems from Virginia State University.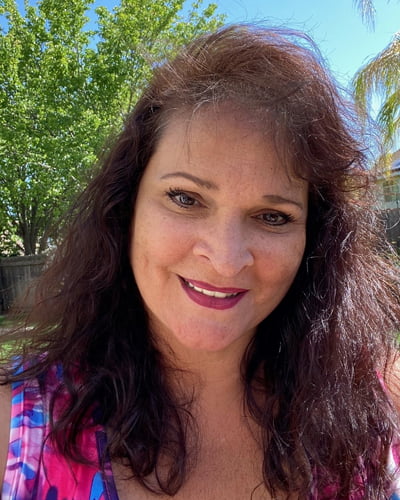 Kristyl Horton
Sr. Asset Management Consultant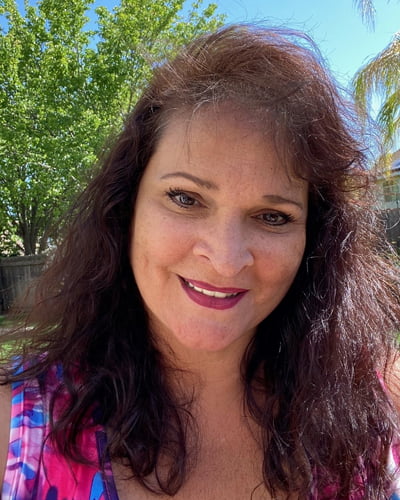 Kristyl Horton is a Senior Asset Management Consultant with Marine Tiger Technologies, bringing more than 15 years of experience managing cross-functional programs including asset management, risk management, and strategic planning functions for Bay Area Rapid Transit (BART). While at BART, she played a key role in their organizational assessment process and developed materials to communicate the BART Strategic Plan to internal and external stakeholders. A strong program and project management professional, Kristyl is skilled at bridging the communication gap between diverse stakeholder groups to support the achievement of organizational goals and objectives. Kristyl earned a B.S. in Business Management from Texas A&M Engineering Extension, as well as certificates in International Internal Auditing training, Critical Infrastructure Risk Management, and Project Management.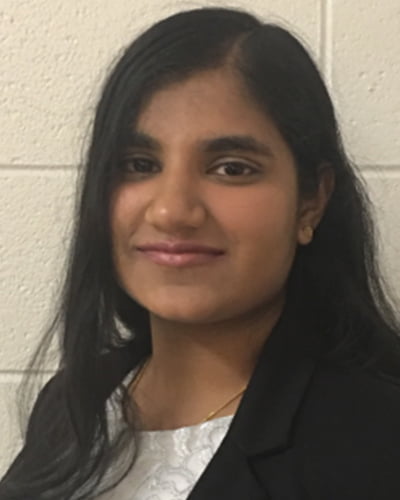 Anjali Jothi
Engineering Aide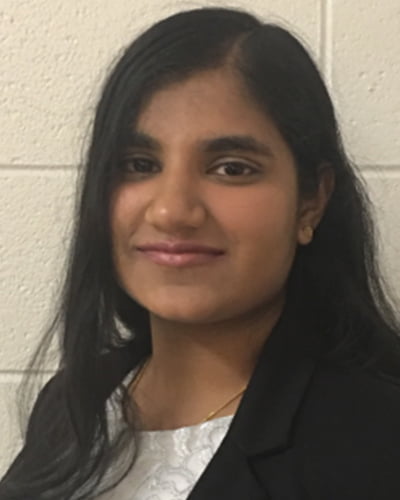 Anjali Jothi is an Engineering Aide at Marine Tiger.  Anjali is supporting the Port Department of the Port Authority of New York and New Jersey with the configuration and implementation of their next generation Enterprise Asset Management system.  Anjali is using her expertise to attribute assets to maintenance practices and to validate labor plans.  She is also developing and compiling documentation needed for the gating process as the Port Department moves toward a 2023 production deployment. Anjali received her Bachelor of Science in Mechanical Engineering from Rutgers University.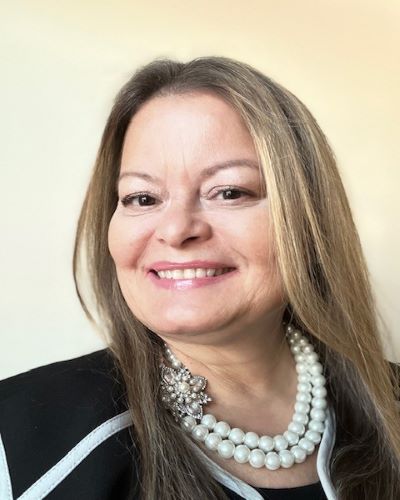 Luz Liddie
Asset Management Specialist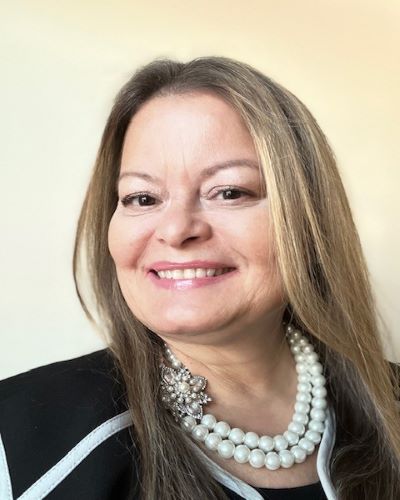 Luz Liddie is an Asset Management Specialist at Marine Tiger Technologies and brings more than  25 years of experience with New York MTA in project management, contract administration, and quality assurance. Luz began her involvement with the MTA enterprise asset management program in 2001, serving in a variety of positions at MTA headquarters and more recently, at New York City Transit Department of Subways where she supported project rollout and implementation of the Infor EAM system.
Luz is currently the Contract Administrator for NJ TRANSIT's Facilities Inspection and Condition Assessment Program, with responsibility for facilities inspection coordination, monitoring project progress, providing quality assurance for contractor deliverables and coordinating safety training.  Luz holds a Bachelor of Business Administration, Management Science from Bernard M. Baruch College and has completed a Facilities Management Certificate Program at New York University and a Projects in Control Environments 2 (PRINCE2) Certificate Program.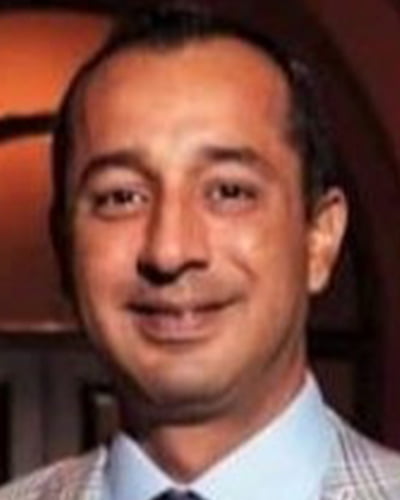 Jesus Molina
Asset Management Consultant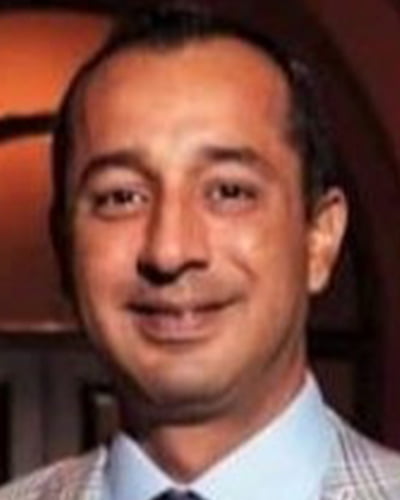 Jesus Molina is an asset management consultant with 20 years of experience. He has held various positions within maintenance organizations – including planning, scheduling, supervision, spare parts management, reliability engineering, as well as serving as the computerized maintenance management system (CMMS) owner. This range of experience equips him with a strong understanding of the maintenance function and maintenance best practice programs. Additionally, through his hands-on experience implementing CMMS and similar software – primarily Maximo and SAP PM – Jesus has a firm grasp on the data and technology that promotes advanced maintenance and asset management programs. Jesus earned a B.S. in Electrical Engineering from the Polytechnic University of Puerto Rico and is a Six Sigma Green Belt.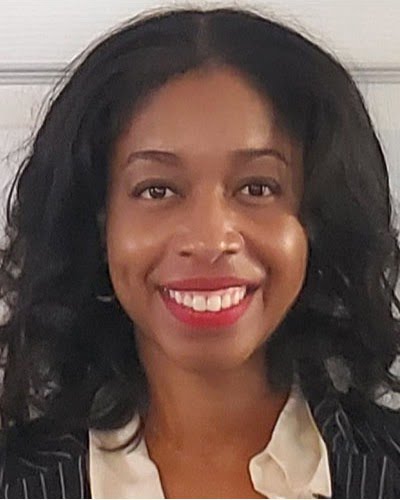 Cindy Myers
Business Analyst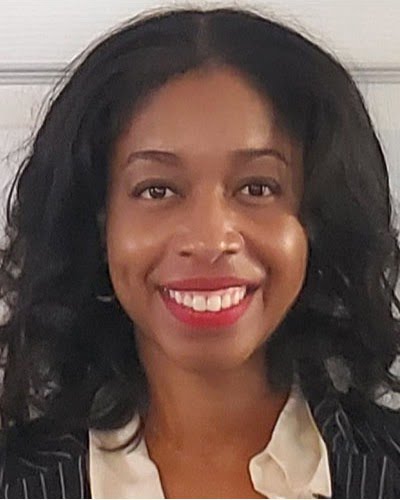 Cindy Myers is a Business Analyst at Marine Tiger Technologies. Cindy has a background in requirements gathering, systems testing, documentation creation, training, as well as review and analysis for technology projects. She has worked for New York City Transit as a Transit Management Analyst for the Enterprise Asset Management department helping transition divisions from separate legacy systems to a shared organization system. Most recently, she worked as the Data Systems Manager for the City University of New York and oversaw system management, upgrades, staff training, and system reporting for the state of New York's childcare Quality Improvement System. Cindy holds a BS in Marketing from SUNY – Old Westbury and a MS Information Systems with a concentration in Information Systems Management and Data Analytics from Marist College.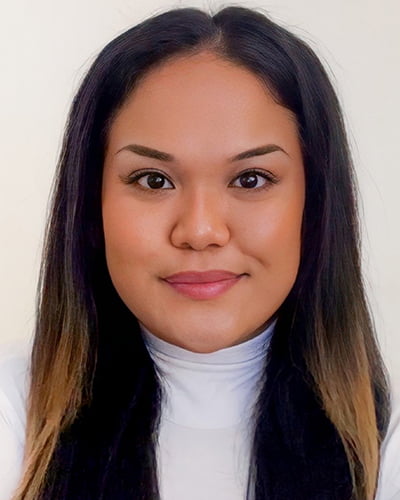 Gabrielle Rivera
Project Manager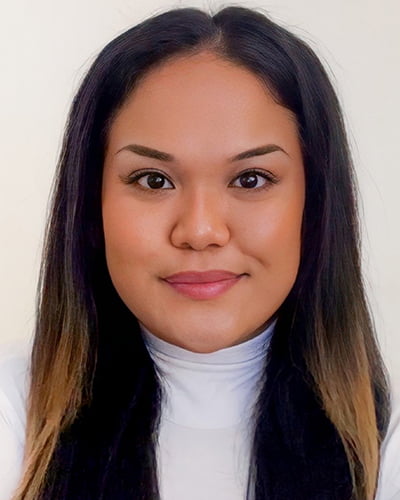 Gabrielle Rivera is a results-oriented Project Manager with experience executing large-scale, fast-paced projects in the New York Metropolitan Area and nationally. She is exceptionally organized and skilled at stakeholder engagement and coordination, meeting facilitation, verbal and written communication across organizational levels, reporting, risk mitigation and conflict resolution. Gabrielle leverages these skills to guide cross-functional teams from planning through execution to ensure project success. An avid learner, Gabrielle is a Certified Scrum Master and is in the process of earning a Project Management Professional (PMP) certification.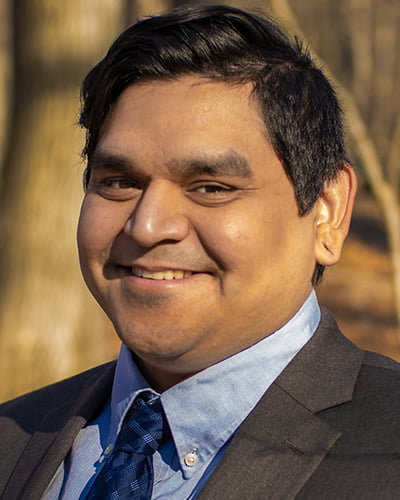 Daniel Robinson
Data Analyst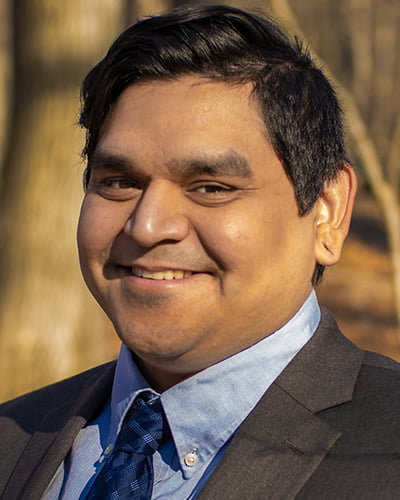 Daniel Robinson is a Data Analyst at Marine Tiger.  Daniel currently provides on-site, administrative support at the Port Authority's EAM Division. He is responsible for collecting, tracking, and maintaining data for the EAM department including invoices, accrual data, and staffing updates. He also helps create documentation for Project Managers and provides input on updating Problem Cause Remedy and Asset Replacement Cost Estimate files. Daniel received his Bachelor of Arts in Psychology from Ramapo College of New Jersey.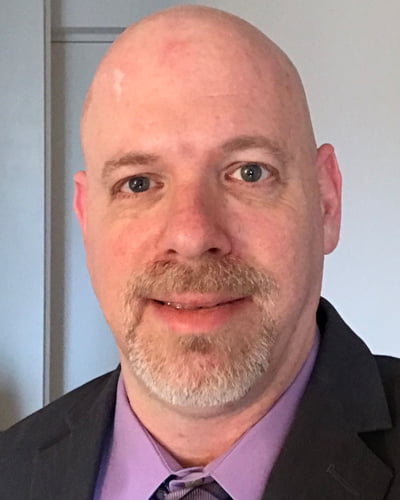 Gregg A. Rosenstein
Principal Analyst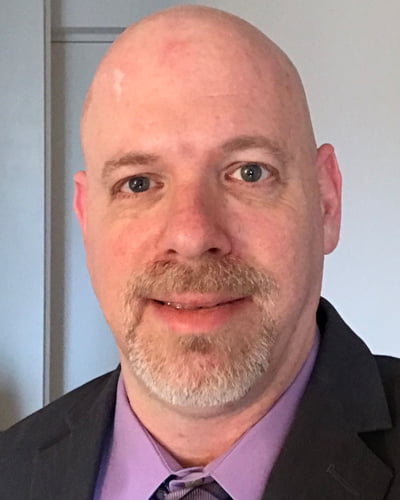 Gregg A. Rosenstein as Principle Analyst leads Marine Tiger's Data Analytics and Systems Implementation practice, focusing on systems testing, training, and documentation. Gregg has over 20 years of experience, serving in many roles including data analyst, technical trainer, technical writer, technical support manager, and database administrator. He has a strong background in statistical analysis, database design and administration, testing, QA, and technical support.
Gregg has led training and documentation projects for large, complex programs, such as the implementation of a new fare payment system for SEPTA in Philadelphia and a sign information management system for NYCDOT.  As a consultant to Port Authority of New York and New Jersey since 2014, Gregg has provided statistical analysis of the results of security audits of aviation facilities and the World Trade Center site for compliance with federal regulations and local airport security plans.  He has a BS in Mathematics from SUNY Old Westbury.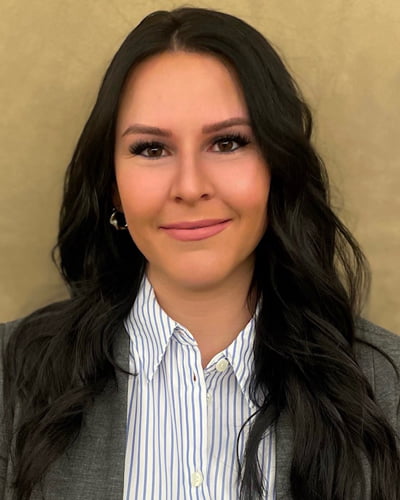 Kayla Sadallah
Senior Consultant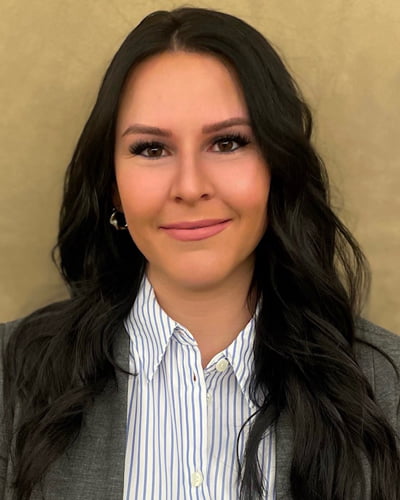 Kayla Sadallah is a Senior Consultant with 10 years of experience in Asset Management and Transportation Engineering. She has a successful track record of delivering projects in the rail, transit and traffic industries. Her expertise includes Asset Management and Planning, Macro/Microeconomics, Engineering, Performance Analytics and Traffic Design and Signal Timing. Before joining Marine Tiger, Kayla worked as the Engineering Manager for Amtrak's Department of Engineering in New York. In this role, she developed advanced GIS techniques for creating Asset Data Collection Strategies to operate the Northeast Corridor's engineering assets efficiently and safely. She also provided technical strategies for engineering projects and assisted other transit agencies with NTD calculations regarding Amtrak-owned assets those agencies operate. Kayla has also worked at the MTA New York City Transit in various roles, including Transportation Analyst for the Performance Analysis Unit and a Manager in Asset Management and Planning for the Department of Subways. Kayla earned an M.S. in Transportation Engineering and Planning from New York University's Polytechnic School of Engineering and a B.A. in Mathematics and Economics from Pace University.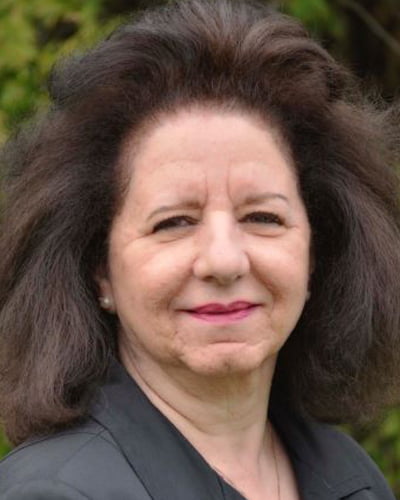 Angela Schmidt
Business Manager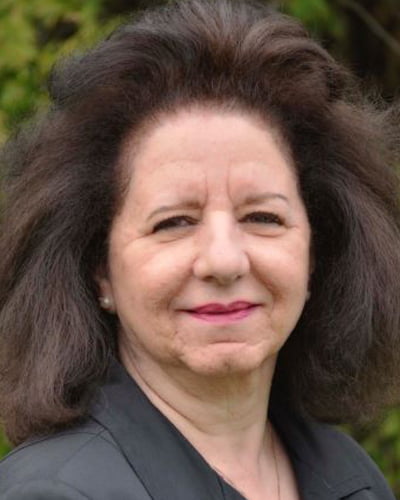 Angela Schmidt is Marine Tiger's Business Manager.  Prior to joining Marine Tiger, Angela spent 24 years with Dunn Engineering Associates, P.C., an Eastern Long Island transportation engineering firm, where she was responsible for conference administration, marketing coordination, accounts receivable and accounts payable, payroll, and overall proposal coordination.
Angela is the glue holding Marine Tiger together, managing invoicing, on-boarding new employees and certification management, among other administrative responsibilities. She also serves as Marcia's executive assistant.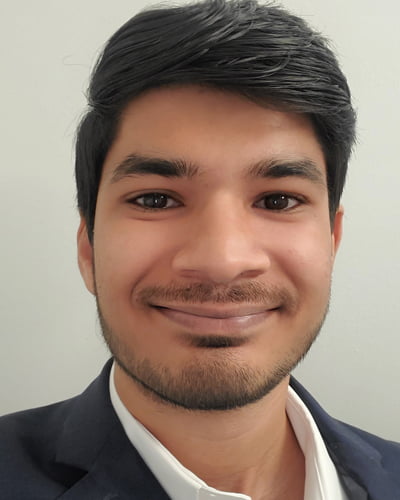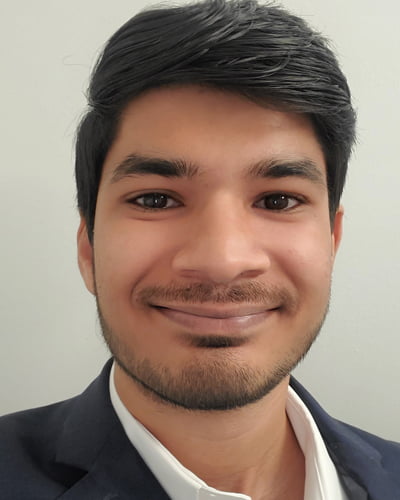 Jay Shah is a Project Engineer at Marine Tiger Technologies and brings five years of diversified experience in project controls and construction management support.  He was a Project Engineer for the Sandy Recovery work for Federal Emergency Management Agency (FEMA) and coordinated subcontractors for various MTA Bridges and Tunnels projects including the restoration of the Whitestone Bridge, the Manhattan Blower Building, the Throngs Neck Bridge Facility and the Battery Park Garage.
Jay is currently an Office Engineer for several projects in Nassau County including Bay Park Secondary Flood Protection & Hardening of Critical Infrastructure at the Bay Park Sewage Treatment Plant, Pump Station Mitigation projects in Roslyn and Pump Station Repairs in Glen Cove.  Jay has a BE in Civil Engineering from Gujarat Technology University (India) and a MS in Construction Management from New York University. He is OSHA certified.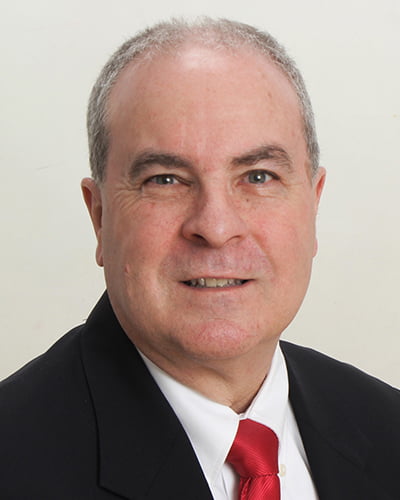 Steve Stark
Principal Consultant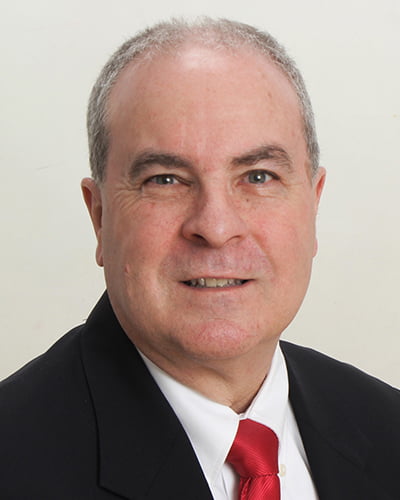 Stephen Stark is a Principal Consultant at Marine Tiger Technologies with more than 40 years of transit and transportation experience spanning public, private, and academic enterprises. He led the implementation of asset management best practices, continuous improvement, failure analytics and maintenance optimization in his role as Senior Director for MTA Capital Construction.  In this role, Steve introduced process improvements in every component of the organizational landscape including procurement, training, project management, financial management, operations, quality, safety, and performance reporting.
Steve led cross-functional teams on high profile projects at NYC MTA and NYCT, such as the #7 West Extension and East Side Access and was instrumental in the development of NYCT and MTA's Capital Programs. On East Side Access, he served as Testing and Commissioning Lead Director, managing engineering staff and developing performance indicators for tracking critical processes. He is active in the Transportation Research Board (TRB), the Institute for Transportation Engineers (ITE), and the Institute for Asset Management (IAM).  Stephen holds a MS in Transportation from Northeastern University, Engineering Economics from Brooklyn Polytechnic University and is currently pursuing a PhD in Transportation Planning and Engineering at NYU.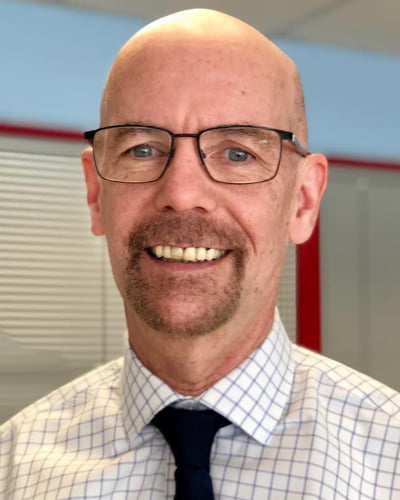 John St. Clair
Senior Consultant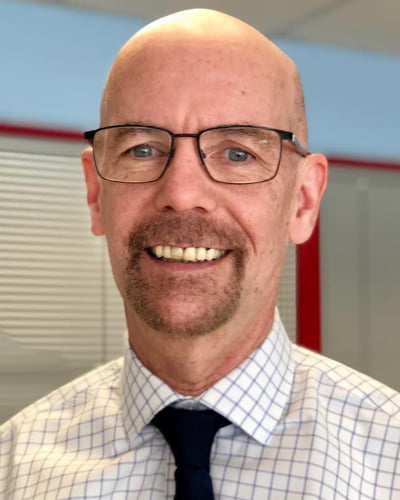 John St. Clair brings more than 35 years of experience across the lifecycle of rail and bus transit vehicles as well as infrastructure assets. This experience includes serving as the Assistant General Manager of Air Train JFK, leading the implementation of enterprise asset management (EAM) and reliability centered maintenance programs for NYCT Department of Buses, as well as leading the new car warranty and reliability program at NYCT Department of Subways. The knowledge and experience John has gained from his work with buses, rail, automated people movers, IT systems integration and operations, offers both a boots-on-the-ground perspective as well as a strategic perspective - supporting a comprehensive approach to process, practice and technology improvements. John is a Certified Reliability Leader and holds an Advanced Graduate Certificate in Transportation Management from the New York University Tandon School of Engineering.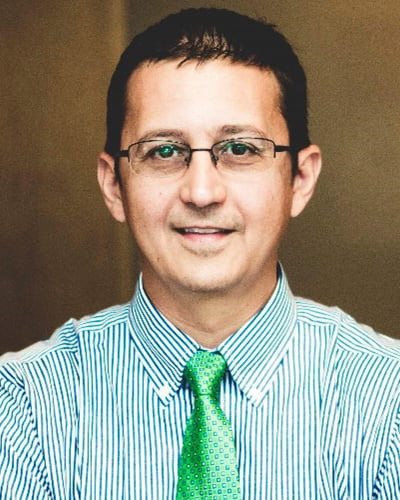 Michael Steinle
Environmental Consulting Practice Lead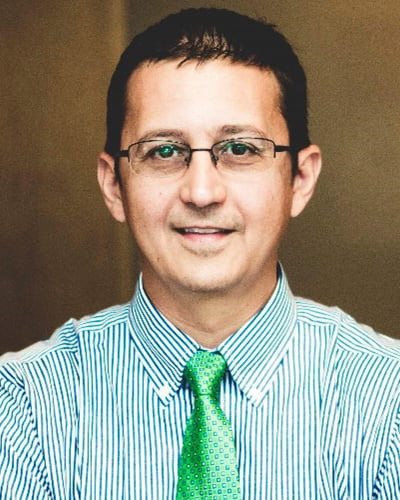 Michael Steinle is the Environmental Consulting Practice Lead at Marine Tiger Technologies. Nationally recognized for his expertise in emergency management and system vulnerabilities, he brings more than 33 years of experience in project management, organizational resilience, and sustainability, emergency preparedness and environmental, health and safety stewardship. Michael has served as the project manager and technical lead on many large-scale resilience, sustainability, emergency preparedness, bioterrorism and public health projects across transit, aviation, energy, water and wastewater – as both a consultant and public servant. This includes leading a recent project for the Chicago Transit Authority to conduct a system-wide all-hazards Threat and Vulnerability Assessment (TVA) focusing on all bus and rail operations as well as administrative, maintenance, and support functions. Michael has also recently worked with a number of airports to conduct after-action reviews following malevolent events and has published several reports and articles focused on emergency management and preparedness, airport security and vulnerabilities. Michael holds an M.B.A and a B.S. in Biology and Biochemistry from Kansas State University.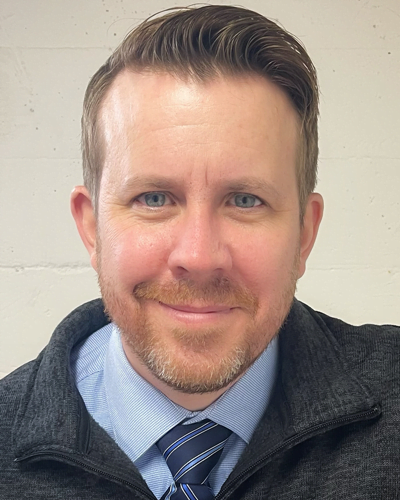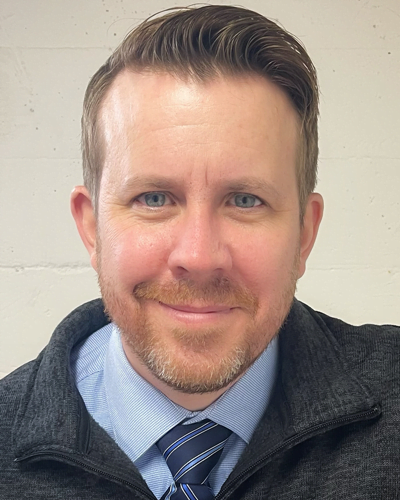 Andy Stelter, PMP, is a Consultant with 11 years of experience in the transportation industry leading implementations for new transit operating software across the U.S. Andy has led technology deployment, go-live and post-deployment support efforts for transit agencies across the country – including hands-on work with data as well as developing and coordinating training and providing in-person support. His specific knowledge of fixed route operations, management of demand response operations and performance analysis enables him to quickly establish rapport and drive change with stakeholders in the planning, design, development, and implementation of transit technology. Previously with the Southwest Ohio Regional Transit Authority (Cincinnati Metro), Andy's combination of consulting and public-service experience provide him with a strong baseline understanding of client challenges and business operations. Andy is a certified project management professional (PMP) and holds a Master of Community Planning and a B.A in Personnel and Industrial Relations, both from the University of Cincinnati, OH.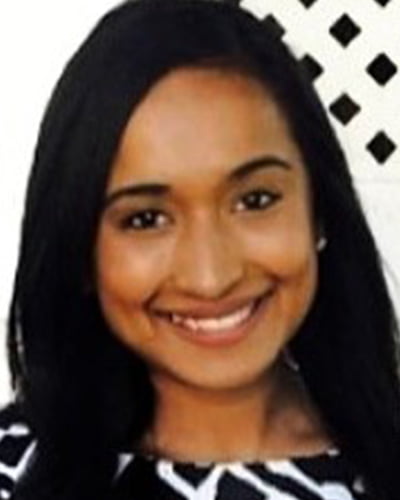 Elin Thomas
Project Manager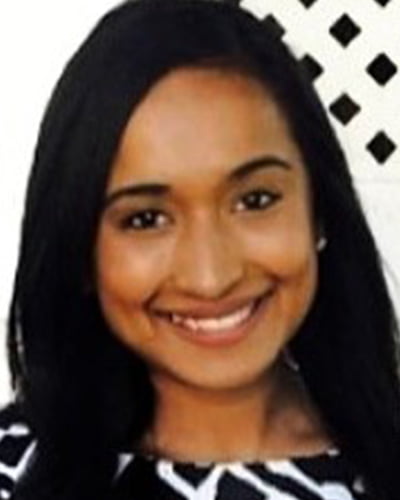 Elin Thomas is a Project Manager with Marine Tiger Technologies.  Elin has ten years of professional experience leading technology projects and brings expertise in all stages of the project lifecycle including design, testing, training, and rollout.  As a transit management analyst at New York City Transit, Elin supported operation improvement and enterprise asset management projects, leading training, data analysis, stakeholder management and performance reporting.  She also brings experience from MTA Bus Operation Planning where she focused on performance reporting on customer service and maintenance trends. Prior to joining Marine Tiger, Elin served the Director of IT Projects Columbia Business School in Manhattan.
Elin has a Bachelor of Arts from the State University of New York at Binghamton and Master of Science in Urban Policy and Leadership from Hunter College, City University of New York.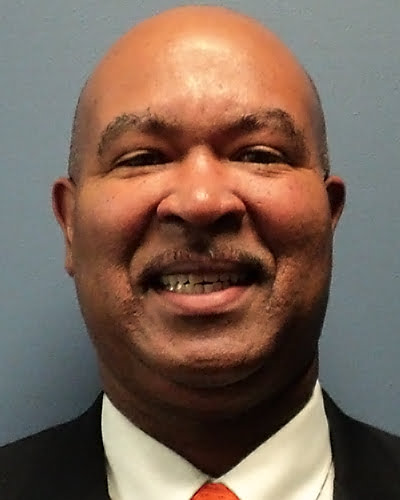 Harrell Thomas
Principal Consultant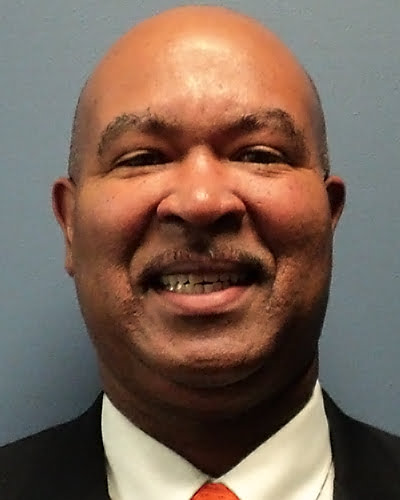 Harrell Thomas is Principal Consultant at Marine Tiger Technologies, with over 30 years of experience in systems integration and communications system design for major infrastructure projects ranging from rail/transit to airports to light rail. His expertise includes intelligent transportation systems and he has overseen the implementation of over $10 million in ITS projects.
Harrell's signature projects include the Second Avenue Subway, the 7th Avenue Line Extension in New York City, the Ottawa Light Rail System, the Kuala Lumpur International Airport (KLIA) in Malaysia and Incheon International Airport (IIA) in South Korea. He is currently serving as the Systems Integration Lead on the Second Avenue Subway's Phase 2 Project which includes the design and constructions of the 125th, 116th and 106th Street Stations using a Design Build process.  Harrell has a BS in Electronics Engineering Technology from Howard University.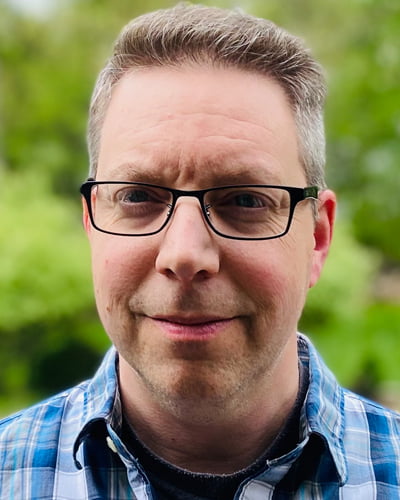 William (Bill) T. Van Zilen
Senior Business Analyst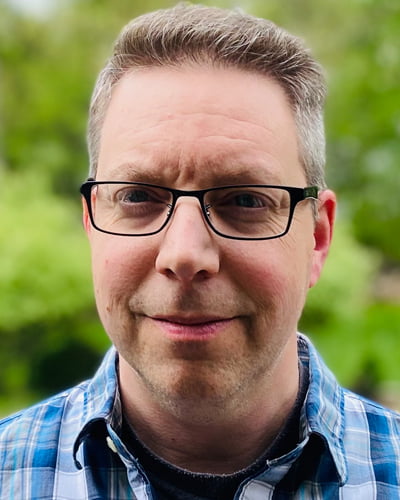 William (Bill) T. Van Zilen is a Senior Business Analyst at Marine Tiger Technologies with 21 years of business analysis and design experience for both public and private sector IT projects. His key strengths include technology assessments, business analysis, process modeling, requirements analysis, SDLC, software training, and software testing.
Bill has served as a consultant to NY MTA on National Transit Database reporting and has supported the Port Authority of New York and New Jersey and MBTA in the implementation of their Enterprise Asset Management Programs.  Bill played a key role in the development of a Technology Roadmap for NJ TRANSIT and worked closely with the NYC Department of Environmental Protection over several years to design and oversee the development of a computer-based Municipal Separate Storm Sewer System (MS4) reporting, record-keeping, and permit tracking system.  Bill attended Bergen Community College and completed coursework at the New York University School of Continuing and Professional Studies.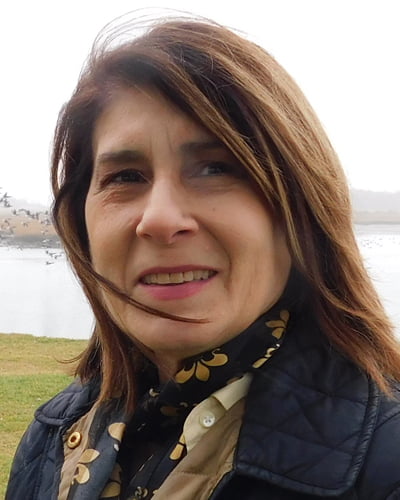 Christine Vilardi
PG, CGWP, REP, LEED® Green Associate
Senior Environmental Manager/Hydrogeologist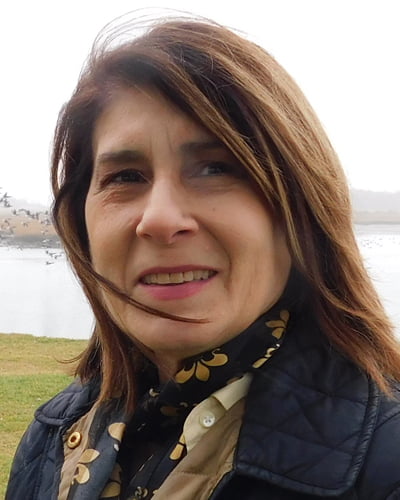 Christine Vilardi is a Senior Environmental Manager/Hydrogeologist at Marine Tiger Technologies. She has over 30 years of professional experience including 24 years at STV where she conducted environmental assessments for infrastructure projects including rail yards and industrial and educational facilities.  A licensed, certified hydrogeologist, she specializes in water quality and has expertise with remedial investigations; federal, state and local permitting, engineering design and construction phase services (CPS), sustainability, and resiliency. She is also a subject matter expert in subsurface testing, evaluation, and modeling related to contamination, environmental field operations and QA/QC of environmental documents.
As Senior Project Geologist for the $10 billion East Side Access megaproject that will extend Long Island Rail Road (LIRR) service from Queens, NY to Manhattan's East Side, terminating in Grand Central Terminal, Christine led hydrogeologic tasks, environmental design and Construction Phase Services. Christine holds a BS in Biology from Union College and a MS in Earth Science from Adelphi University.
Her professional registrations include:
Professional Geologist (PG) - New York, Pennsylvania, Florida, Illinois, and Kentucky.
Envision Sustainability Professional (ENV SP) certification
Registered Environmental Professional (REP) - National Registry of Environmental Professionals (NREP)
Certified Groundwater Professional (CGWP) - National Ground Water Association (NGWA);
Leadership in Energy and Environmental Design (LEED) Green Associate
NYSDEC Storm Water - Erosion and Sediment Control Certification
NJDEP UST License (Subsurface Evaluator)
OSHA 40-hour HAZWOPER (with annual 8-hour refresher) and OSHA 10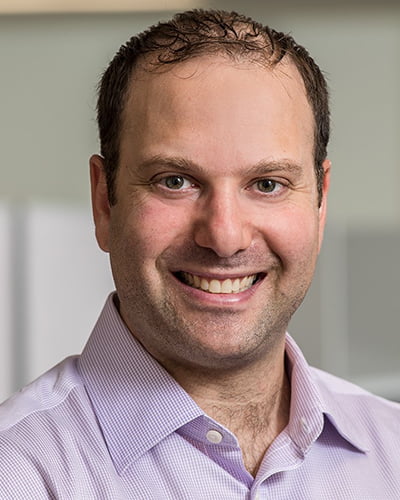 Joshua Wagner
Senior Transportation Planner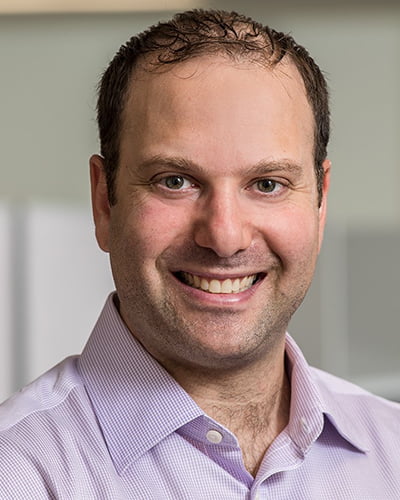 Joshua Wagner is a Senior Transportation Planner at Marine Tiger Technologies. He has 13 years of professional experience, working at Louis Berger (now WSP USA) and VHB, where he gained diverse experience in the transportation and infrastructure field. His capabilities include survey design, service planning, mobility management, demographic analysis, GIS and spatial analyses, economic analysis, benchmarking, operating and maintenance (O&M) and capital cost estimation.
Josh had significant technical and leadership roles on a bus network redesign in New Haven, CT, the 2018 MTA household travel survey and the Environmental Impact Statement (EIS) for the Staten Island North Shore Bus Rapid Transit System for New York City Transit (NYCT). He has experience across a variety of industries, including transit and rail, environmental, real estate, and aviation. Josh has a BA in Psychology from Northwestern University and a Masters in City Planning from the University of Pennsylvania.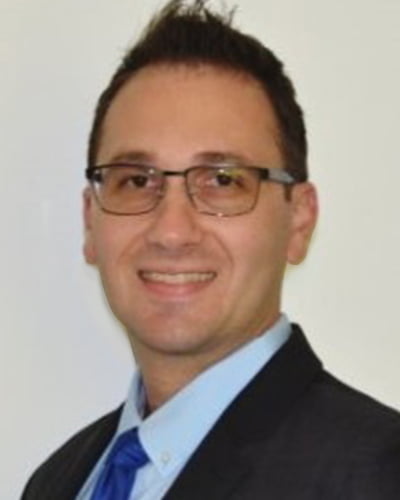 Jason Weis
Senior Consultant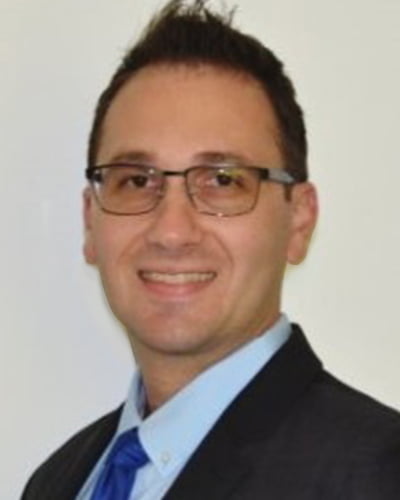 Jason Weis is a Senior Consultant at Marine Tiger. Jason has over a decade of experience in the maintenance and construction industry. He is experienced with EAM/CMMS projects leveraging available functionality supporting asset management best practices and reliability in the maintenance organization. Most recently, Jason was the Lead Project Manager for Maximo at Monroe Energy. In his various roles at the company, Jason worked on planning, scheduling, materializing, and executing corrective and preventive maintenance work focused on value to keep the plant operating safely and reliably, minimizing any negative impacts to the environment.
He is a Certified Reliability Leader (CRL), Certified Maintenance and Reliability Professional (CMRP) a member of the Society for Maintenance and Reliability Professionals (SMRP) and a Project Management Professional (PMP).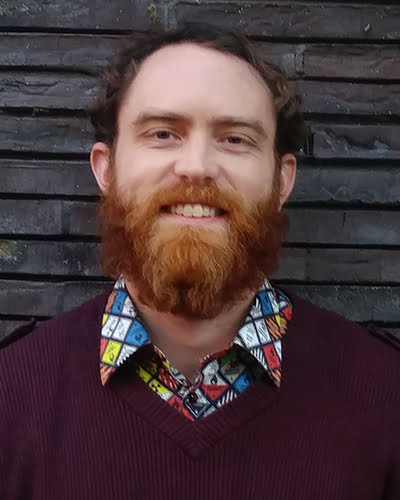 Amos Jasper Wright
Consultant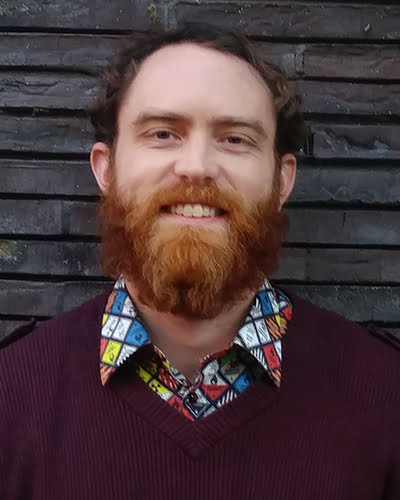 Amos Jasper Wright is a Consultant at Marine Tiger and brings ten years of experience as a public sector planner with local and regional agencies. His core professional competencies are in multimodal transportation planning, environmental planning and brownfields, zoning and land use, and freight rail planning and supply chain analysis. Prior to joining Marine Tiger, Amos served as a Transportation Analyst & Planner at Strategic Rail Finance in Philadelphia. Amos was certified by the EPA in Quality Project & Program Management in 2016 and received his MA in Urban Environmental Policy and Planning in 2013 from Tufts University.